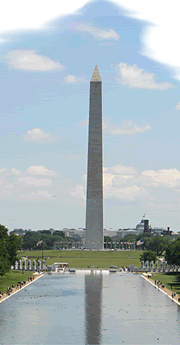 Audience Response Systems
Clickers, audience response systems, polling are leading the way in interactive meetings and training. Quite simply, no other technology introduction can have a bigger impact than response systems. H-ITT offers state-of-the-art hardware solutions that provide innovation, dependability and value. Captivate your audience!





SoftClick
SoftClick is an easy-to-use internet based application that allows participants to instantly send their response using virtually any device that is web enabled, such as laptops, cell phones and PDAs including iPhone, Blackberry, Android and Palm. SoftClick can be used simultaneously with hardware based response clickers within the same venue. In addition, SoftClick can send answers from off-site locations to a host presenter, providing a simple and elegant solution for todays distributed environments to instantly evaluate comprehension and gather feedback locally and around the World.

MultiPoint®
MultiPoint® is an industry first. Audience responses are recorded instantly, whether they are in a conference room or in a remote location anywhere in the World. The applications in training and meetings are limitless. MultiPoint is seeing rapid adoption in blended learning environments and virtual work solutions. Combined with SoftClick, trainers and leaders can instantly collect responses from audience members who are in their office, in a remote location or working from home. Break down the barriers to understanding your voters.


ARS (Audience Response Systems)
ARS (Audience Response Systems) empowers trainers and participants to achieve excellence through a powerful data collection and analysis application. The intuitive design provides flexible options for trainers and leaders to deliver questions and collect data. Some industry leading features include:

• A floating tool bar that works with any content available (PowerPoint, documents, video, website etc).
• The ability to answer the question on the fly with a trainer remote.
• Easy set up, intuitive design and powerful analytics.
• Anonymity to allow for candid feedback



Learn More about H-ITT ARS or contact a H-ITT account executive today to learn more about audience response systems for political conventions, issue centric summits, annual events or employee training.

RespondGlobal SDK – Provides the tools for developers to interface with our hardware and software solutions. For more detailed information, click here.