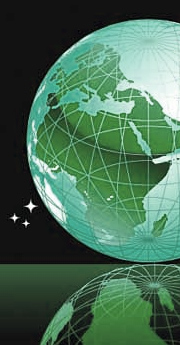 H-ITT Worldwide
H-ITT Classroom Response System (CRS) is a powerful tool used to create interactive and engaging lectures or presentations. H-ITT has 12 years of Audience Response experience and the software set is straight forward for user's of any language as it allows for integration with any content. H-ITT can confidently say that their system is one of the most robust in the industry as it has been customized and built upon by our users - the instructors! Support for our system is offered at no extra charge and available anytime. With a list of international partners and international delivery methods available, there's a world of reasons to choose a H-ITT system.
CRS is a free download, available for use in any location across the globe!
Web based support:

GoToMeeting is free and easy to use. It allows us to connect to our customers and share screens for support, training and presentations. We can assist in setting up your software and troubleshoot any technical issues - all it takes is an internet connection and a mic/speakers, no matter where in the world you are!
Email support@h-itt.com or training@h-itt.com and we will respond as soon as possible during normal business hours.
Take a look at our online resources for instruction manuals, user's guides and tutorial videos.

Easy to use application that is included as part of the solution purchase. No fees for CRS software licensing or upgrades - ever!
International Dealers available to support you in China, Singapore, India, Scandinavia, Spain, Italy, South Africa, South America and more.
A Software Developer's Kit (SDK) available for a free download and allows developers to write their own software based on H-ITT's remotes and base units.
H-ITT hardware is simply plug-and-play. The base receiver connects to your computer using a standard USB cable.
CRS works cross-platform for Windows, Mac and Linux operating systems.
Save in shipping fees! To ensure our customers are getting the lowest possible shipping rate, we acccept and urge customers to use your personal or business UPS or FedEx account numbers or a shipping processor. Just mention it to your sales associate when placing your order.