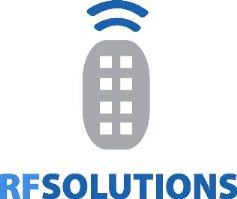 RF (Radio Frequency) product descriptions, help guides and instruction manuals
General Info:
The remotes are a battery powered, hand-held answering device used by students or participants to enter their answer to a question or a poll delivered through our response system software.
The base receiver stations connects to a computer via a USB cable for simple plug-and-play and portability.
All H-ITT's RF products operate in the internationally recognized ISM band with 31 user selectable channels within the 2.40 to 2.46Ghz allocation.
FYI:
If you are looking a web based answering device, check out H-ITT's SoftClick.
If you want to unite any of H-ITT's answering devices across remote sites, check out H-ITT's MultiPoint.

iCue (TX3100) provides user feedback via a red/green LED indicatior and uses 2 AAA size Alkaline batteries (not included) that will over a year under normal use. It supports the following question types:

Multiple Choice, up to 10 unique answers
Self paced testing mode
Documentation
Product brief
Instruction manual


iCue Pro remote (Historic part number TX3200)
iCue Pro (TX3200) Includes a high resolution dot matrix LCD screen with a status line, plus 2 lines for up to 20 characters of alpha, numeric, and symbol characters for user input of answers. Uses 2 AAA size Alkaline batteries (not included) that will typically last a year under normal use. It has five operational modes that support the following question types:
Multiple Choice, up to 10 unique answers
Multiple digit, for fill in the blank type answers with up to 20 characters.
Free text answers
Pure numeric answers (for tolerance grading)
Positive and negative decimals.
Fractions and Mixed numbers
Powers, exponents and formula type answers
Self paced testing modes (for both Multiple choice and fill in the blank question types)
Homework mode (stores up to 50 multi-character answers that instantly download in class)
Roster building function (collects student name, student ID or screen name)
Two user preference functions: screen contrast adjust and battery saver sleep timer adjust
Documentation
Product Brief
Instruction manual
iEnable Special Needs Multiple Choice remote (historic part number TX3500)

IEnable (TX3500) is designed for users with limitations such as sight, hearing, or physical mobility that may not allow easy use of H-ITT's standard remote units when engaging in an interactive question/answer session. The TX3500 has large, lighted, easy access keypad buttons with Braille and include vibrating and visual acknowledgment features. H-ITT's unique scrolling function allows minimal physical ability in order to utilize all keypad functions. iEnable can be used with a single input switch to scroll to, and select, any key on the TX3500. The switch inputs accept most all commercially available access switches. If needed, H-ITT will make special adaptation to switches as required to ensure that the system works based on any individual needs. The TX3500 is battery powered, with several years of typical usage. and sup[ports the following question types:
Multiple Choice, up to 10 unique answers
Self paced testing mode
Documentation
Product Brief
Instruction manual




iCue base RF receiver for all H-ITT's RF remotes (Historic part number (RX4100)




iCue base RF (RX4100)

connects to your computer with a single USB cable (supplied) for simple plug and play portability, and communicates with all H-ITT's RF remotes. There is no limit to the number of remotes (or remote types) that can be used. iCue base RF operates in real time with the remotes with hundreds of responses per second capability. The open field range is typically 250 feet.





Documentation


Product Brief
Instruction manual